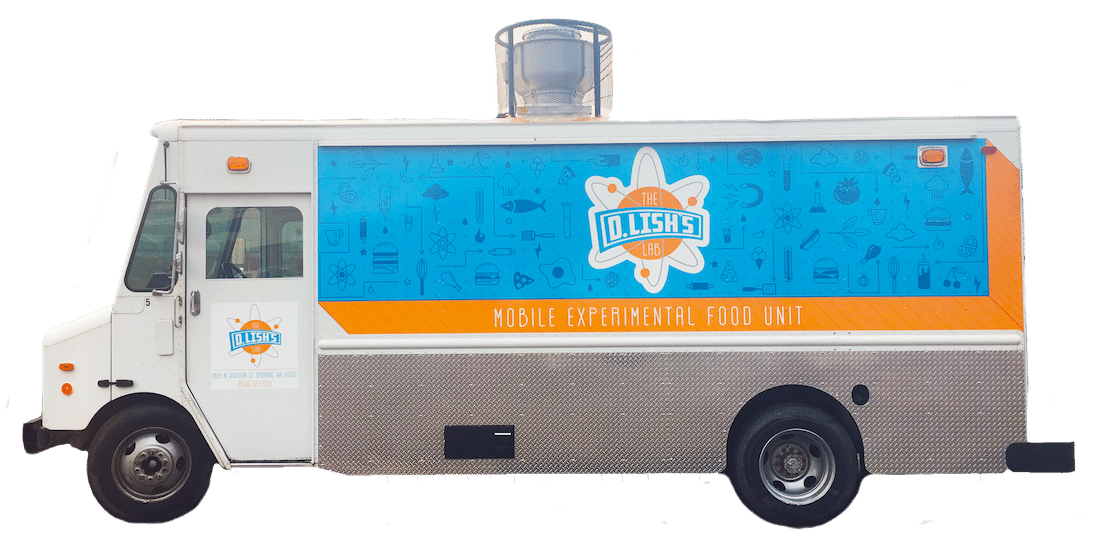 Step Up to the Lab!
D.Lish's Lab
Step on up to the D.Lish's Mobile Food Lab - the brilliantly hair-brained idea of our lead mad scientist and D.Lish's owner, Mike Lish! The Food Truck can be found around downtown Spokane when Food Truck Friday's are in full swing, slinging hot and juicy burgers and freshly cooked fries. And you wanna' know something cool? YOU can have the Food Truck at your next event. Fill out the form at the bottom of the page to get more information!
Real Food, Really Mobile!
Grab A Bite on the Go
STILL FRESH, AND NEVER FROZEN
Serve D.Lish's At Your Event
Interested in Renting The Lab?
Contact Us for More Information!